Nippon Connection 2023: These Anime Movies will be Screened at the
Nippon Connection 2023: These Anime Movies will be Screened at the
Film Festival
May 22, 2023
From June 6 to 11, 2023, the Nippon Connection will take place again in Frankfurt am Main. The organizer recently presented the complete program, including some anime films. We have summarized for you which anime films await you.
In the NIPPON ANIMATION section, current cinema productions, independent short films and classics will be presented at the 23rd Japanese Film Festival. A highlight is the directorial debut of anime director Kotono Watanabe with Gold Kingdom And Water Kingdom , an imaginative Romeo and Juliet story that will be shown as a German premiere.
Another directorial debut is director Yusuke Hirota's Poupelle Of Chimney Town , based on a popular children's book by Yusuke Hirota. KSM Anime has already licensed the film and will release it on DVD and Blu-ray on June 22, 2023. Furthermore, Lonely Castle In The Mirror , also a licensed title from KSM Anime, celebrates its German premiere at the Nippon Connection.
For the first time with German subtitles and in a German dubbed version, the organizer is bringing the first three episodes of the series Future Boy Conan from 1978 to the big screen. The anime classic is the first directorial work of the now world-famous director and Studio Ghibli co-founder Hayao Miyazaki.
A complete overview of all anime films in the NIPPON ANIMATION section can be found further down in the article.
The Nippon Connection is the world's largest festival for Japanese cinema and is showing around 100 Japanese long and short films this year – from current works by established filmmakers to animes to independent films and documentaries. These include 30 German, 10 European, 28 international and one world premiere. The events take place at eight locations in Frankfurt am Main. Tickets can already be booked online. Tickets can already be booked online. For more information on prizes and the festival program, visit the official website .
---
Future Boy Conan
(German dubbed version & OmdU)
Conan lives on a deserted island with his adoptive grandfather while Earth is plagued by a devastating war. One day he discovers an unconscious girl on the beach, which marks the beginning of an exciting adventure. Future Boy Conan , Hayao Miyazaki's first directorial work from 1978, combines many characteristics of his later masterpieces. In cooperation with polyband, three episodes of the series are being presented for the first time with German subtitles and in the German dubbed version.
---
Gold Kingdom And Water Kingdom
(German premiere, original with English subtitles)
The kingdoms of Alhamit and Baikari have long been at odds with each other. To bring about peace, an arranged marriage is planned between Princess Sara and the scholar Naranbayar. But an intrigue thwarts the alliance. By chance, the unequal partners meet and decide to take the reconciliation of the neighboring countries into their own hands. Anime director Kotono Watanabe's debut feature film, Gold Kingdom And Water Kingdom , is an imaginative take on Romeo and Juliet, featuring offbeat characters, varied locations, and subtle humor.
---
Lonely Castle In The Mirror
(German premiere, original with English subtitles)
Kokoro, who is constantly being bullied by her classmates, is afraid to leave her room. One day she discovers a portal in her mirror that leads her to a castle on a deserted island. There she meets six other teenagers who have had similar difficulties in life. A mysterious girl with a wolf mask gives them a job to find a key that can grant a wish. In his animated film, Keiichi Hara creates an enchanting universe in which the young heroines transcend space and time to overcome life's challenges.
---
Poupelle Of Chimney Town
(German dubbed version & OmeU)
In his city, the sky is darkened by the smog from many chimneys. One day he meets Poupelle, a strange being made out of garbage, and they decide to reveal the secret of the stars. Based on a popular children's book, Yusuke Hirota has created a virtuoso animated anime fairy tale with Studio 4°C.
---
Sumikkogurashi: The Little Wizard In The Blue Moonlight
(European premiere, original with German subtitles)
Every five years is the night of the blue supermoon, when every secret wish is said to come true. Shirokuma the polar bear, Tokage the dinosaur and their friends are shy and live together in a corner of a room. One fall day, they go camping to see the blue supermoon and meet the five magical creatures who will grant their wishes. A magical adventure begins for the cute Sumikko friends.
---
Tekkonkincreet
(Original with English subtitles)
In the run-down Treasure Town, Black and White experience the beautiful and cruel life. They defend their territory against invaders. One day a stranger comes who wants to turn Treasure Town into an amusement park and sends killers on them.
---
The Deer King
(Original with German subtitles)
The war between the kingdoms of Zol and Akhafa ends in a deadly disease and leads to apparent peace. Years later, the mysterious plague breaks out again, this time in Zol. Ex-soldier Van and girl Yuna search for a cure, but get caught up in the conflict between kingdoms. The renowned Studio Production IG presents an immersive fantasy anime reminiscent of Studio Ghibli masterpieces.
---
Fantastic Imaginations: Independent Animated Shorts
(Original with English subtitles)
dr Catherine Munroe Hotes has curated a selection of the best Japanese-related independent animated shorts for Nippon Connection 2023. The program spans a variety of styles, from hand-drawn cartoons to stop-motion animation. The crowning glory are the three latest works by legendary independent filmmaker Naoyuki NIIYA.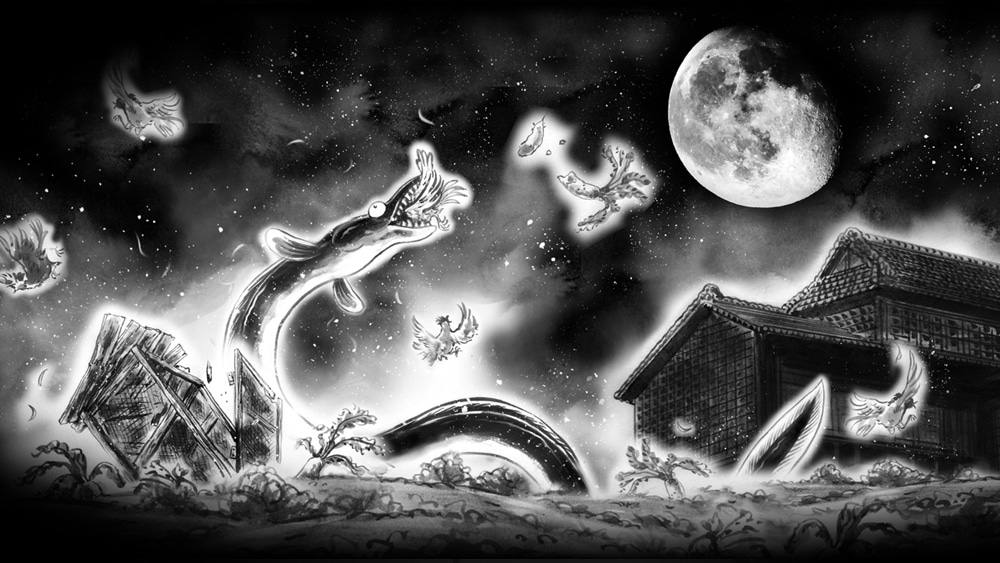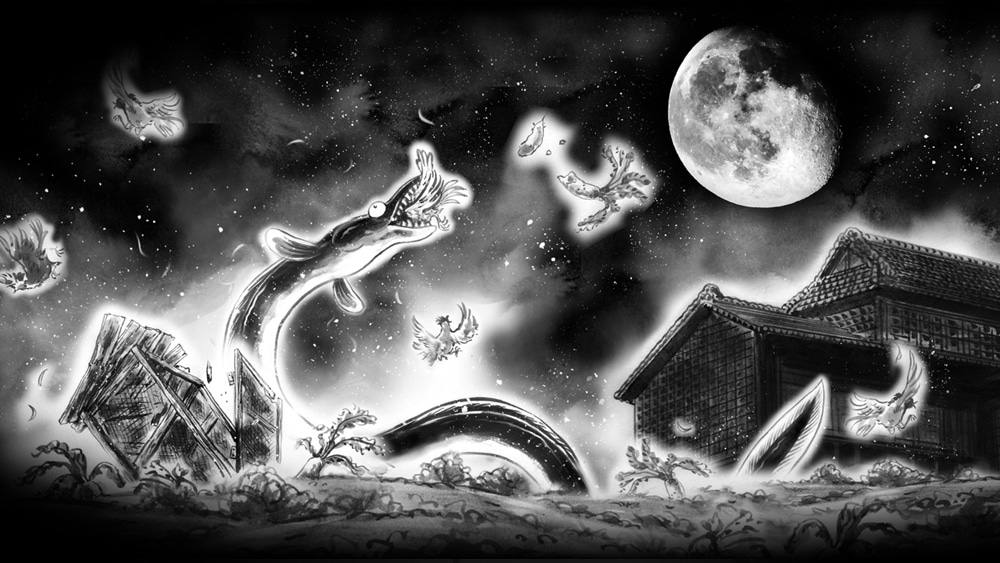 ---
Tokyo University Of The Arts: Animation Shorts
(Original with English subtitles)
Tokyo University of the Arts, Japan's oldest national arts university with over 130 years of history, established the Postgraduate Film and New Media program in Yokohama in 2005. In 2008 the Institute for Animated Film was opened there. In the two-year master's program, students create short animated films and learn a wide range of techniques. Lecturer Sayaka OMODAKA (present in Frankfurt) presents the best works from 2022.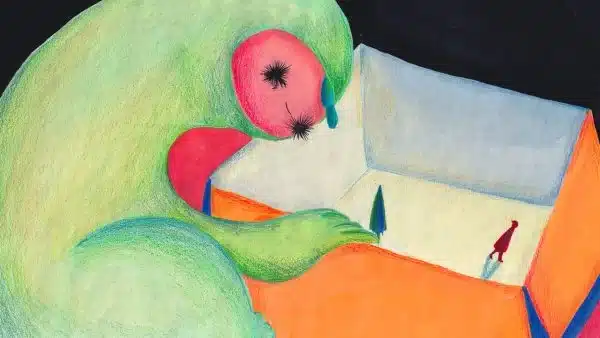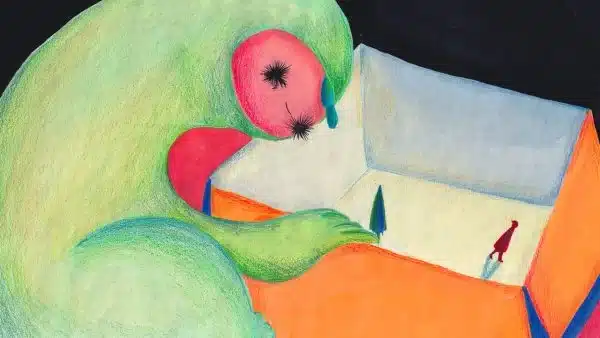 ---
Source : Nippon Connection Pictures: © 2022「かがみの孤城」製作委員会