Preview: Do It Yourself!!
Preview: Do It Yourself!!
December 3, 2022
do-it-yourself!! has been running since October 6, 2022 in the fall season in Japan as well as on Crunchyroll in simulcast. The little anime fits into the slice-of-life genre and tells the story of two girls who spent a lot of time together in their childhood. At some point, however, they went their separate ways and now both have to get by at different new schools. John Victor Schwab
ATTENTION:

Any statements in this preview only reflect the personal opinion of the author and not (!) those of ITweakIT and its partners.
---
Old friends – new paths
Serufu lives in a very modern world. Parcels are delivered by drones and technological advances are unstoppable. While her neighbor and best friend of this world seems completely succumbed to, Serufu is more leisurely. During a conversation at the window, the two talk about the past entrance exam. And although she doesn't want to admit it, Miku secretly hoped they would go to elite school together.
Serufu, who simply doesn't have such high standards and always seems lost in her own world, didn't pass the entrance exam. Incidentally, she reports "Pudding", as she calls her neighbor, about it. Angrily she slams the window shut.
The first day at the new school begins and lost in beautiful thoughts, young Serufu bikes straight into a lamppost. Luckily, an older student comes to her aid, repairs the wheel and disappears before Serufu can thank her. So she comes to class on time, albeit slightly injured. It's no secret that Serufu is a little clumsy and clumsy, who often falls into the house with the door. But she cares a lot about cohesion and the little things in life. One thing is certain for her: she will thank her classmate.
In the afternoon, Serufu sets off. She has gathered all her courage, researched and now knows where to find Haruko, the older student who helped her in the morning. Her path leads her to a small shed. And this encounter in the DIY Club should change a lot, bring fun and new friendships with it.
image and animation
At Do It Yourself!! is one of the few original works in the anime industry. The anime is currently even getting a manga adaptation by Koyubita Beru, which in turn will be published in Square Enix's online manga magazine UP! is published. Pine Jam studio, known for Gleipnir among others, is producing the new slice of life anime directed by Kazuhiro Yonedat. In Japan, the series started on TV on October 6, 2022, while Crunchyroll is showing it with German subtitles in a simulcast.
do-it-yourself!! has a very special style that at times reminds of origami figures with the characters and their movements. This style didn't captivate me right from the start, but I was quickly convinced by the many loving details and the strong expression that is created with it.
The colors match the current autumn weather and the main DIY theme that the series deals with. Pastel tones predominate, creating a calming and harmonious image. The angular character design stands in direct contrast to this and directs the focus to the characters, but not too directly. The animations are varied with small cutscenes and exude a lot of charm. The result is a scenery with a feel-good atmosphere, just as one would wish for it. The picture is captivating to the events and is wonderfully coordinated.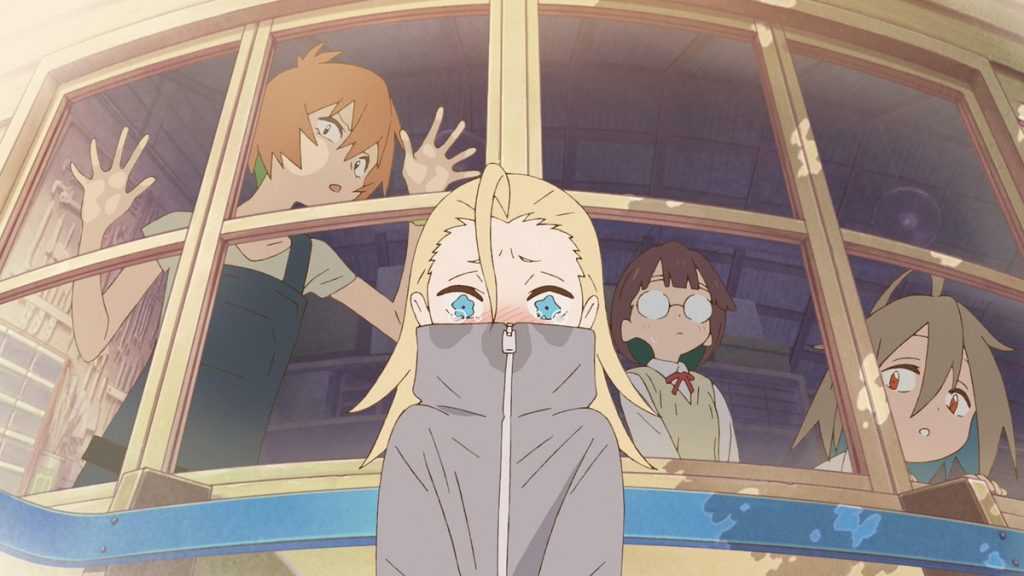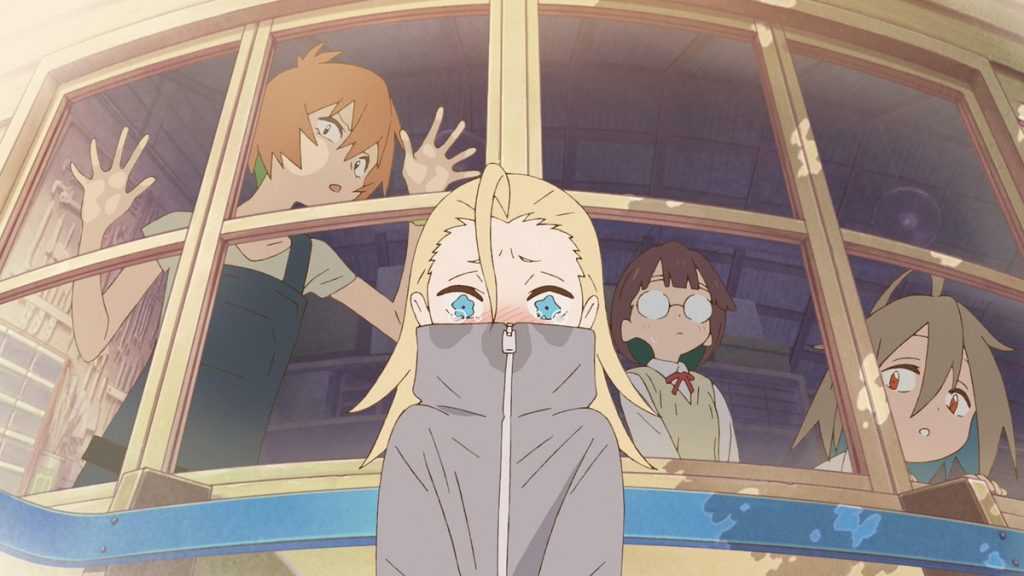 dubbing and music
do-it-yourself!! is only shown in the original Japanese with German subtitles in this country. This presents a high-quality soundtrack with its speakers. Each voice is recognizable, character traits are excellently portrayed and even puns are made understandable for the layperson through the use of the English language.
The dialogue is fun to follow as it is varied and thrives on working between the lines. The events are sometimes playful, then again relentlessly and just as sincerely presented to the viewer. Both the synchronization with the musical accompaniment and the picture work wonderfully together. The ending ( Tsuzuku Hanashi by Inagaki and Ichinose) could have used a bit more oomph, but comes along with the opening ( Dokidoki Idea o Yoroshiku! by Konomi Inagaki, Kana Ichinose, Ayane Sakura, Azumi Waki, Karin Takahashi and Nichika Ōmori) very pleasant.
Conclusion
do-it-yourself!! is a good example of the Slice of Life genre. The animations are great to follow and the dialogues are well designed. Even if the presentation seems a bit mainstream, the original anime knows how to convince with a lot of charm and passion.
This is partly due to the playful image and the characters, who gain a lot of recognition value through their speakers. Actions are not always predictable here – and when they are, it does not seem unintentional. Especially with original works, one often experiences that they quickly get lost. That feeling doesn't come up here. Picture and sound harmonize well with each other and captivate the viewer without expecting too much from them.
Nevertheless, one never has the feeling of just watching, but is actively involved in what is happening. Each episode brings small innovations and the characters do not stagnate in their development. Problems are dealt with and – where possible – resolved. The pleasant narrative style ensures that you always want to stay on the ball. A clear recommendation and insider tip on my part.
short conclusion
A series to switch off and enjoy is Do It Yourself!! definitive! The original anime shines so far with the well-written story and dialogues that are not overly demanding, but ensure that you always deal with the problems of the characters and actively follow their development.
Pictures: ©IMAGO/avex pictures・DIY!!製作委員会