Record of Ragnarok: Netflix Releases Season 2 Trailer
Record of Ragnarok: Netflix Releases Season 2 Trailer
July 2, 2022
We recently reported that the fantasy anime Record of Ragnarok (Jap. Shūmatsu no Warukyūre ) is getting a second season. After only one visual underlined the announcement so far, Netflix released a first teaser for the sequel today (see below).
The second season of Record of Ragnarok is scheduled to premiere worldwide on Netflix in 2023. Exact details are still pending, but will follow soon.
Record of Ragnarok is based on the manga series of the same name by authors Shinya Umemura and Takumi Fukui, which has been published since November 2017 with drawings by Ajichika. So far, 12 volumes have been published in Japan. The series is still not commercially available in this country.
The anime adaptation will be directed by Masao Ookubo at Studio Graphinica in 2021 . Kazuyuki Fudeyasu was in charge of the script and Masaki Saito was in charge of character design. The music is by Yasuharu Takanashi. Netflix continues to offer all twelve episodes of the first season in the original Japanese or with a German soundtrack on demand.
> Watch the series on Netflix
Visual: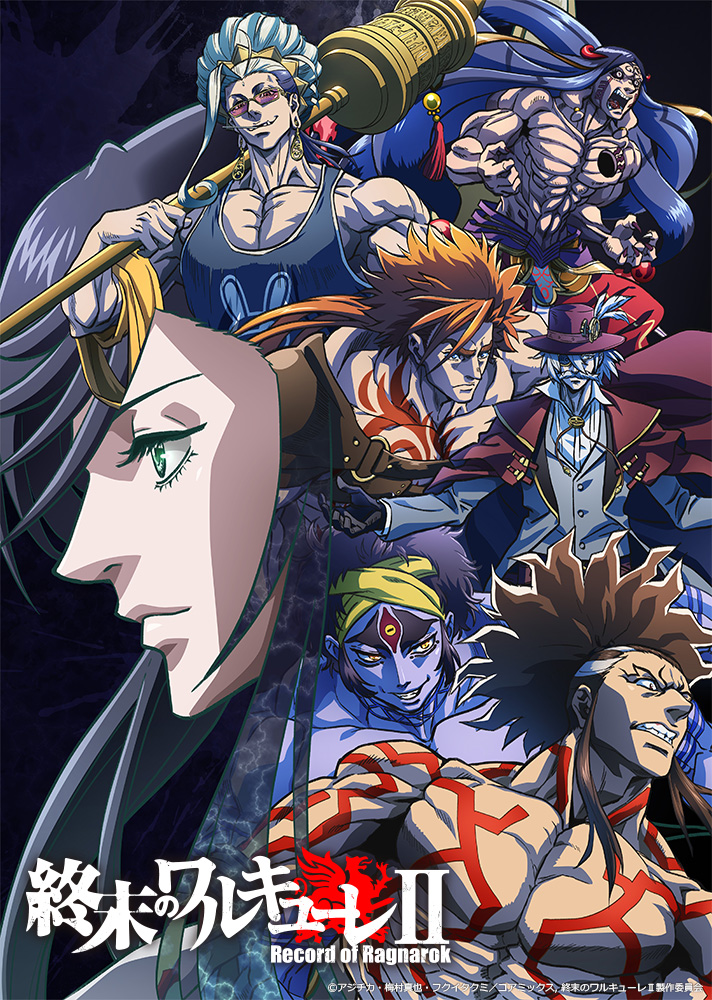 ---
This is what Record of Ragnarok is about:
At the gathering of the gods from the most diverse mythologies, it is decided that humanity should be wiped out. Because of the destruction that mankind has caused, it has forfeited the right to exist. But before this punishment can come, a single Valkyrie suggests giving the humans one last chance. In a final battle called Ragnarök, 13 human champions will face off against 13 gods. Can the brave fighters still somehow avert the impending downfall of mankind?
---
Source : Netflix,Twitter Images: ©2017 Shinya Umemura, Takumi Fukui, Ajichika / Tokuma Shoten